Berry Delicious Kombucha Mocktail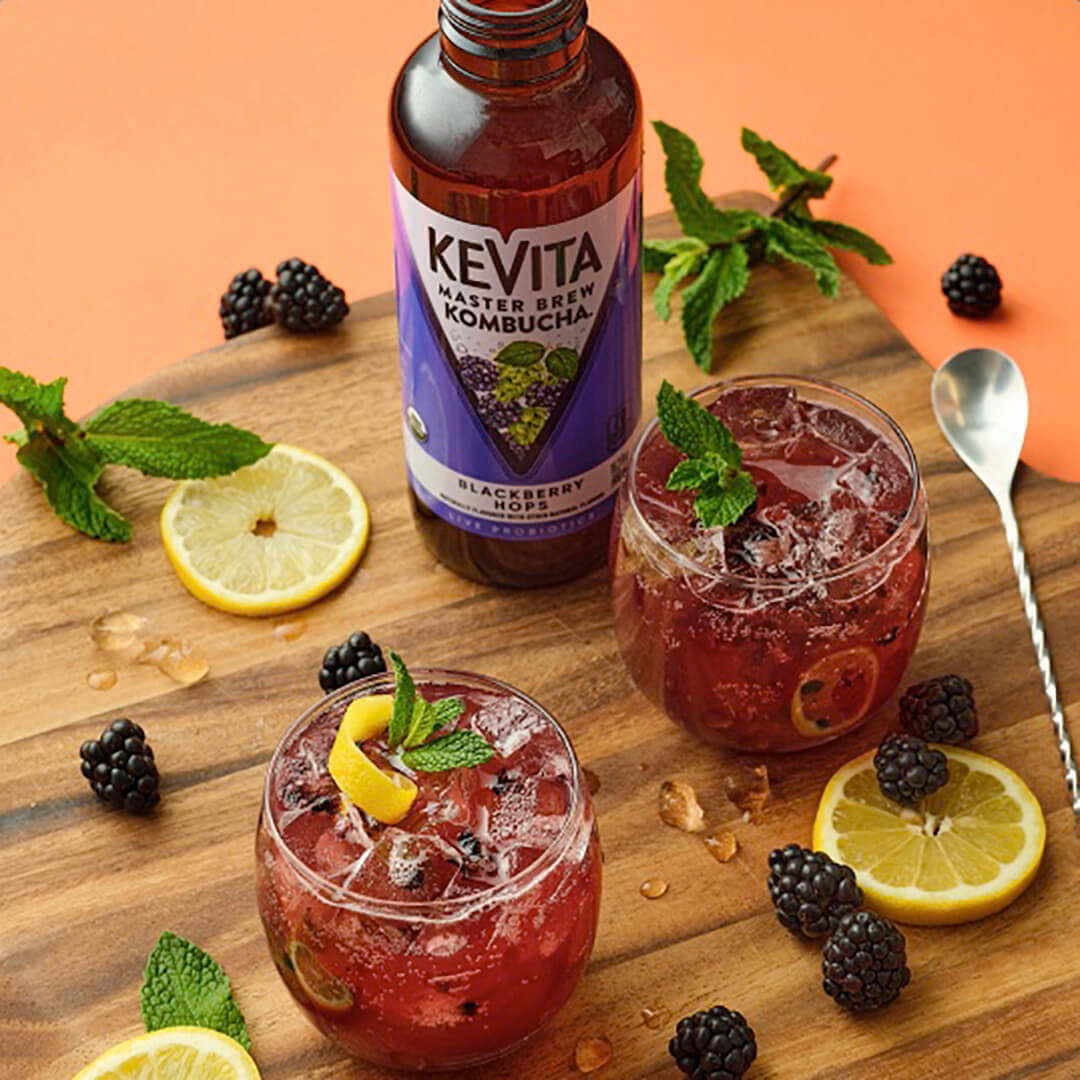 Berry Delicious Kombucha Mocktail
Put a hop in your step! Refresh yourself with a berry delicious mocktail made with Blackberry Hops Kombucha.
INGREDIENTS

Blackberry Hops Master Brew Kombucha
20 Blackberries
Dash of honey
Juice of 2 lemons
20 Fresh mint leaves
2 cups seltzer

DIRECTIONS

In a cocktail shaker, muddle together the blackberries, honey and mint until very well blended.
Add the lemon juice and blackberry Hops Master Brew Kombucha. Cover and shake to mix.
Strain the mixture into two glasses with ice.
Top each glass with 1 cup of seltzer.
Garnish with blackberries and mint leaves.
Enjoy!