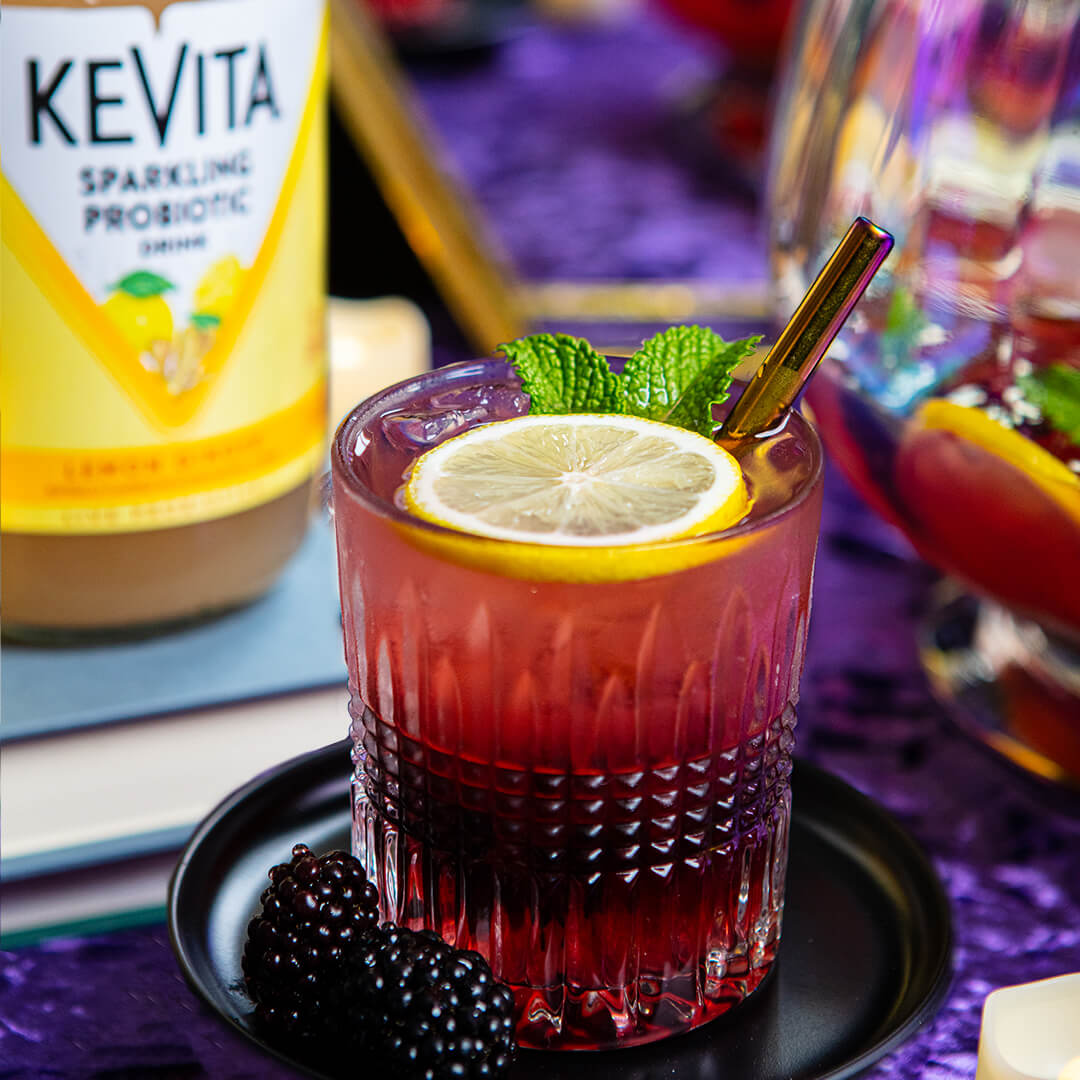 Boochin' Brew Mocktail
INGREDIENTS

6 blackberries
3 mint leaves
Juice of 1/2 lemon
3/4 cup ice
1/4 cup ginger syrup
3/4 cup of Lemon Ginger KeVita

DIRECTIONS

Muddle blackberries, mint leaves, and lemon juice in bottom of glass.
Place ice into glass.
Pour in 1/4 cup ginger syrup.
Top with Lemon Ginger KeVita.
Garnish with blackberries, lemon slices or mint leaves.
Use a straw or spoon to mix all the layers together.