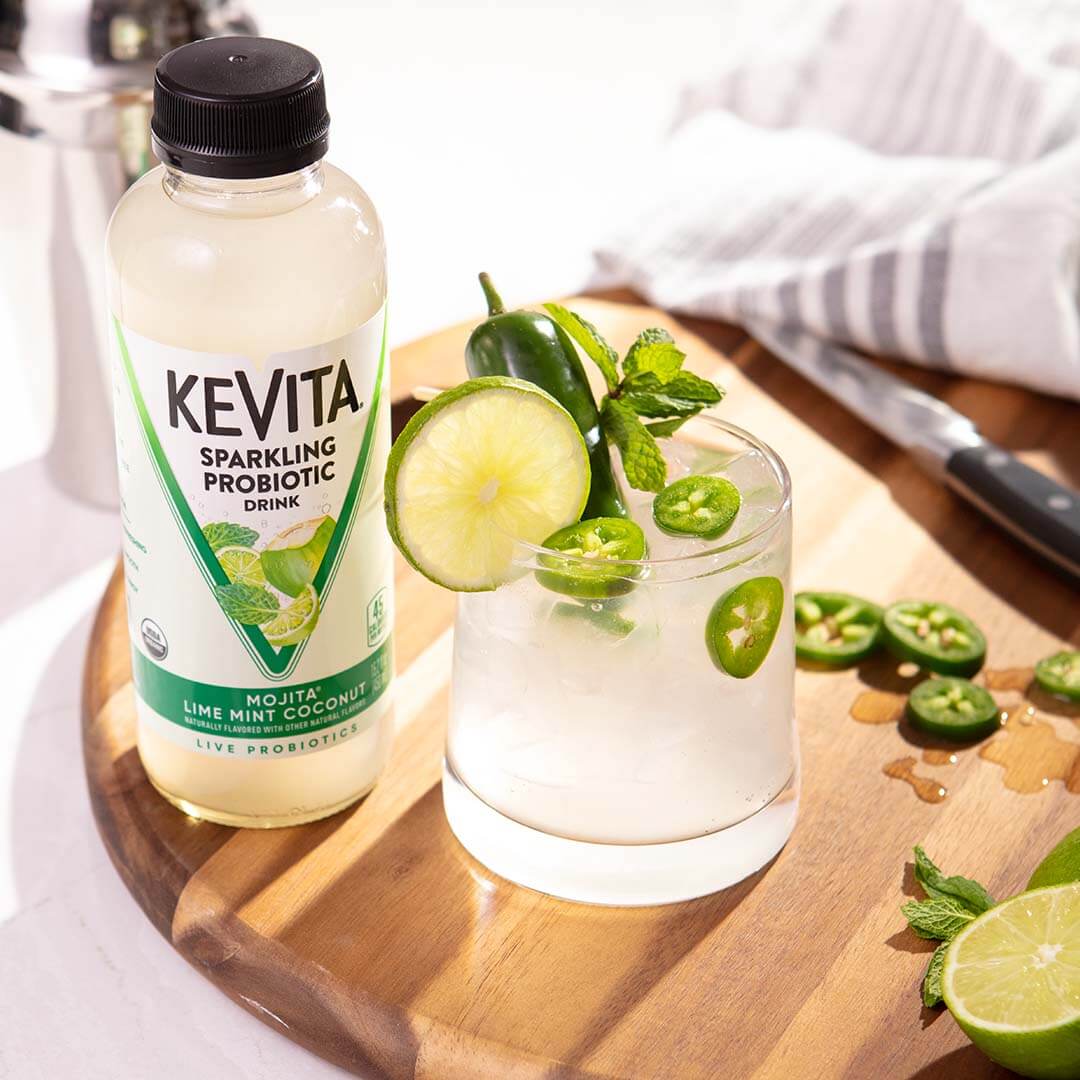 Breakup Mocktail
Yield 1 cup = 8 oz liquid | Prep time: 5 minutes
INGREDIENTS

5 oz KeVita Mojita Lime Mint Coconut
2 oz sparkling water
1 oz fresh squeezed lime juice (juice from 1 lime)
3-5 Mint Leaves for muddling
Sliced Lime, Sliced Jalapeno, additional Mint Leaves for garnish

DIRECTIONS

Gently muddle mint leaves in a glass.
Fill glass with ice.
Combine KeVita Mojita Lime Mint Coconut, sparkling water and fresh squeezed lime juice and pour into prepared glass.
Garnish with sliced lime, sliced jalapeno, and mint leaves.