GINGERGY BOOCH PUMPKIN SEEDS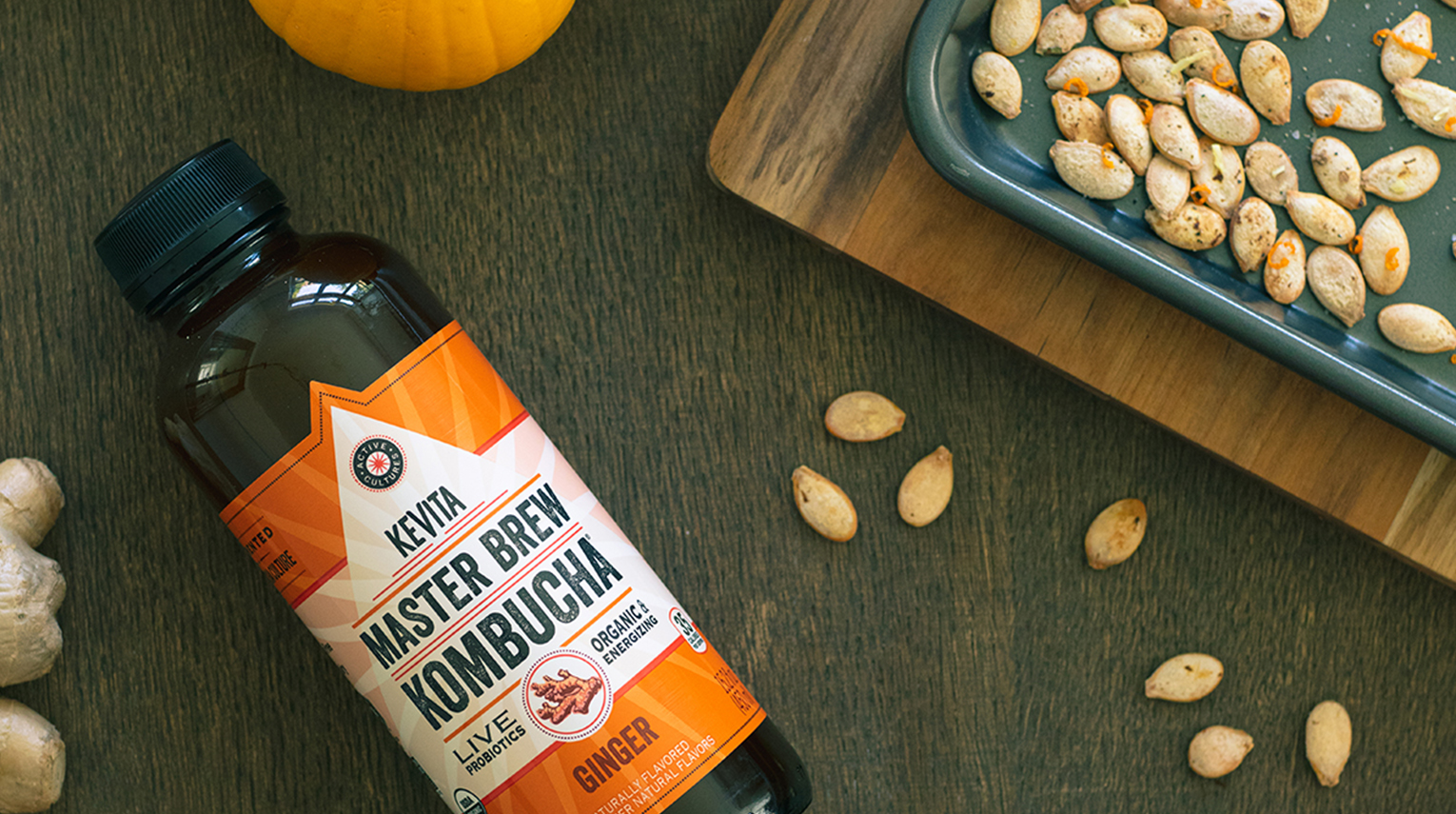 GINGERGY BOOCH PUMPKIN SEEDS
When you have the need…The need for seeds.
INGREDIENTS

2 cups pumpkin seeds
1 bottle KeVita Master Brew Kombucha Ginger
3 tablespoons (30ml) olive oil
1 1/2 teaspoons grated fresh ginger
1 teaspoon grated fresh orange zest
Kosher salt and freshly ground black pepper

DIRECTIONS

Wash, then soak seeds in KeVita Master Brew
Kombucha Ginger for at least 2 hours
Dry pumpkin seeds at room temp for at least 1 hour:
or at 200°F, stirring occasionally, until dry
Preheat oven to 325°F (160°C). Toss dried seeds in
olive oil, grated ginger, and orange zest. Transfer to
baking sheet and season with salt and pepper.
Set aside.
Roast until pale golden brown, stirring occasionally,
about 25 minutes total.