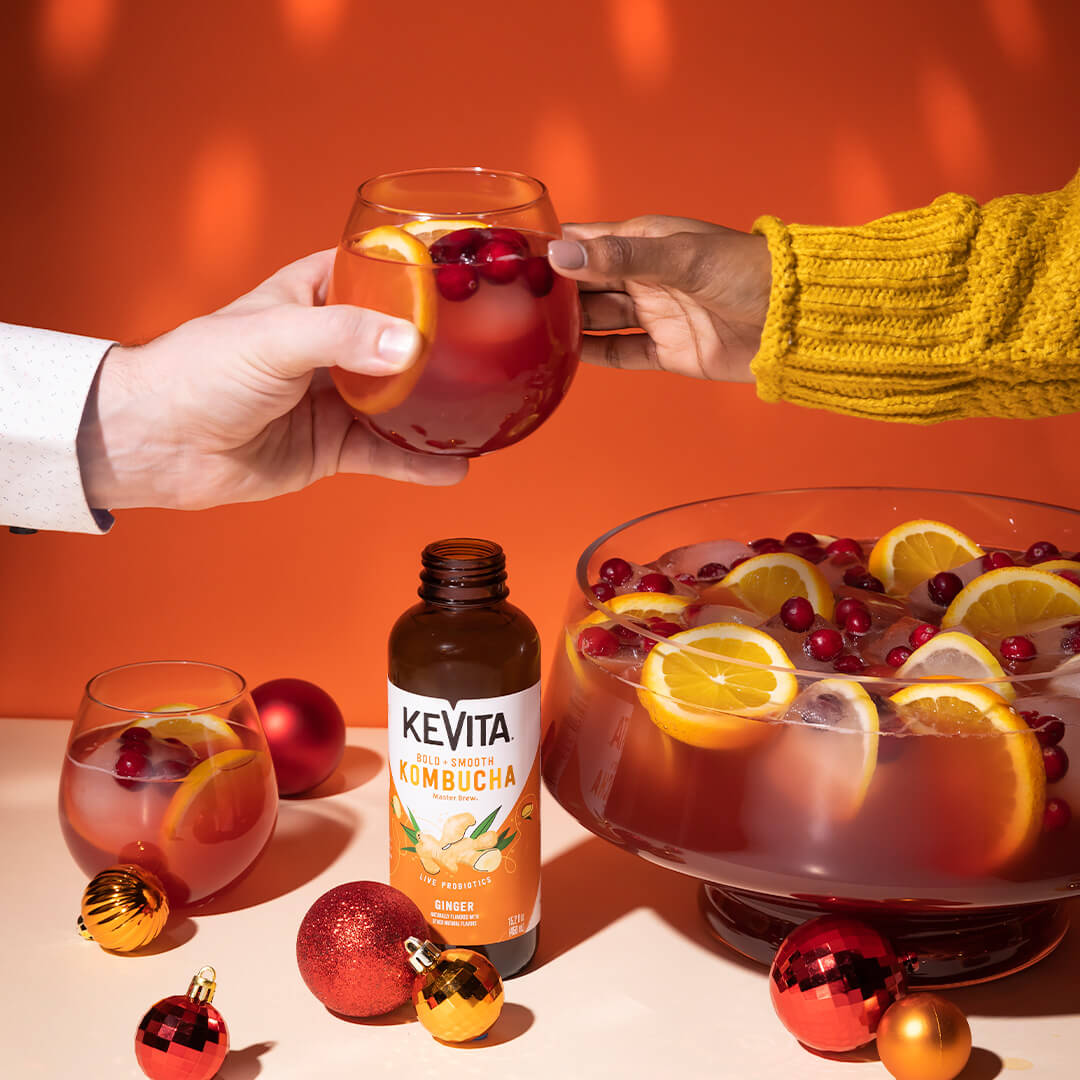 Jingle Bell Punch
INGREDIENTS

4 cups KeVita Ginger Master Brew Kombucha, chilled
4 cups KeVita Sparkling Probiotic Lemonade, chilled
4 cups sweetened cranberry juice, chilled
1/4 cup balsamic vinegar
Large ice cubes or spheres
(optional) 3 lemons, sliced, for garnish
(optional) 1 cup fresh or frozen whole cranberries, for garnish

DIRECTIONS

Mix already chilled ingredients together in a large vessel (punchbowl or pitcher).
Add in lemon slices and cranberries.
Use an ice ring or large ice cubes/spheres to keep this drink cold without watering it down.