Lemon Ginger Sparkling Probiotic Drink Sorbet Mocktail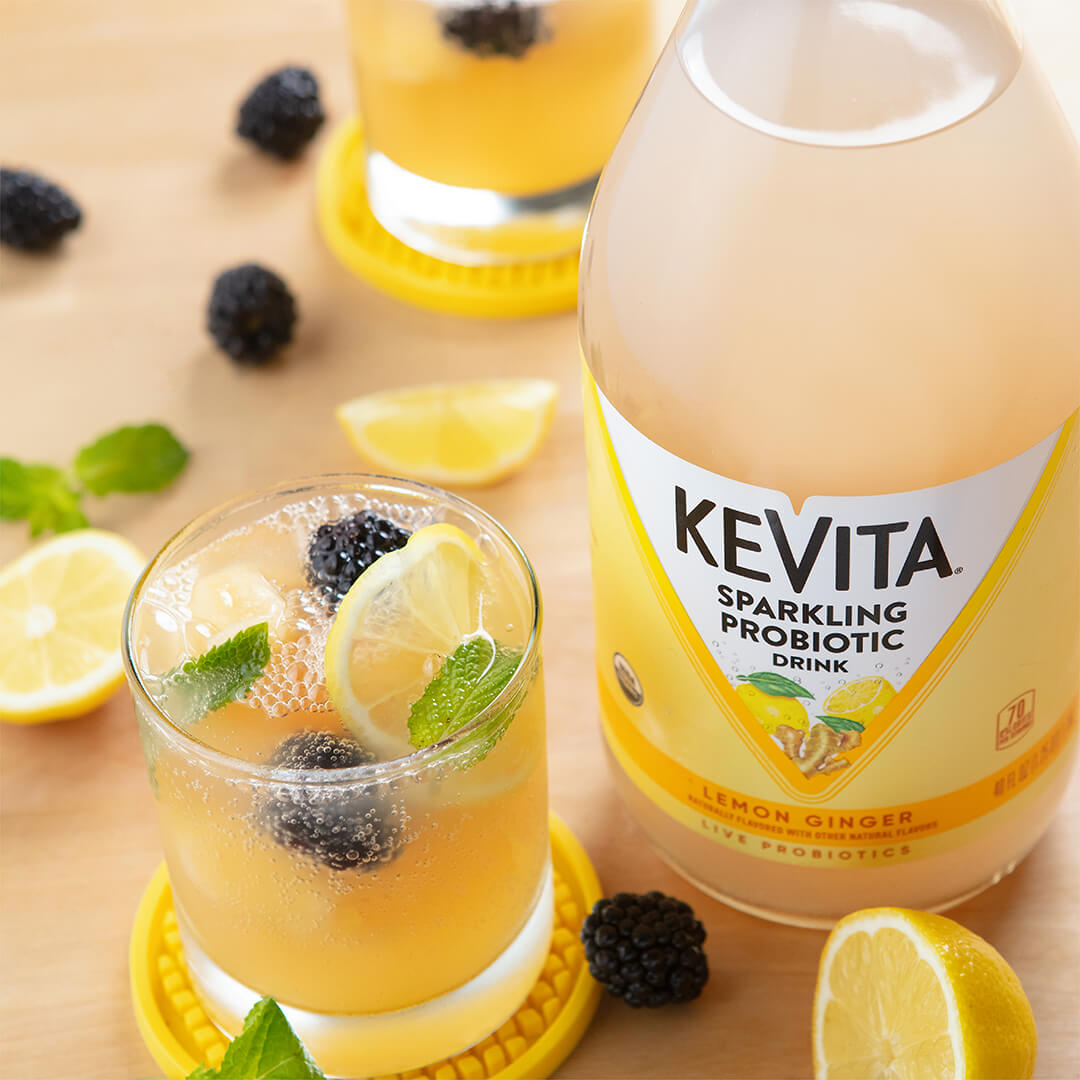 Lemon Ginger Sparkling Probiotic Drink Sorbet Mocktail
Refresh your summer mocktail with a crisp scoop of sorbet.
(Yields 1 quart sorbet)
INGREDIENTS

1½ cups granulated sugar
½ cup water
2¼ cups fresh grapefruit juice (or substitute any fruit juice of your choosing)
½ cup fresh lemon juice
2 tablespoons grapefruit zest, finely chopped (optional)
1 tablespoon lemon zest, finely chopped

DIRECTIONS

Combine sugar and water in a small saucepan over medium-high heat; cook until sugar is dissolved.
Allow to cool completely. Stir in zests and juices.
Freeze in any Ice Cream-Frozen Yogurt and Sorbet Maker, 20 to 25 minutes.
To enjoy, add 1 scoop to a glass of your favorite KeVita Sparkling Probiotic Drink!