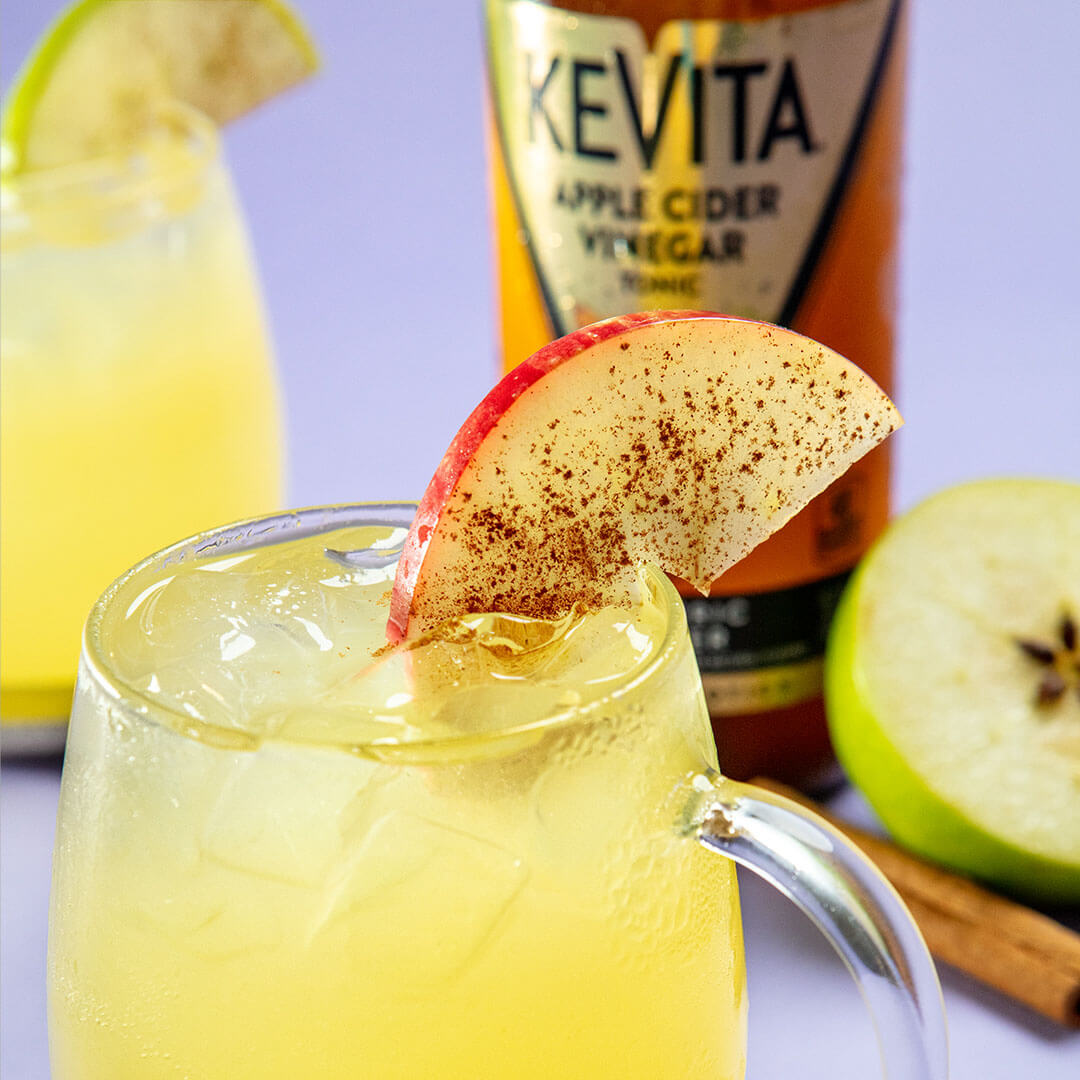 Mule & Orchard Mocktail
INGREDIENTS

3/4 cup ice
1/4 cup ginger beer
1 tbsp lemon juice
3/4 cup Turmeric Ginger KeVita Apple Cider Vinegar Tonic
2 thin apple slices
Pinch of cinnamon
Pinch of nutmeg

DIRECTIONS

Place ice into glass.
Pour ¼ cup ginger beer, 1 tbsp lemon juice and ¾ cup of Turmeric Ginger KeVita over ice.
Sprinkle apple slices with pinch of cinnamon and pinch of nutmeg.