Pineapple Peach Mint Mocktail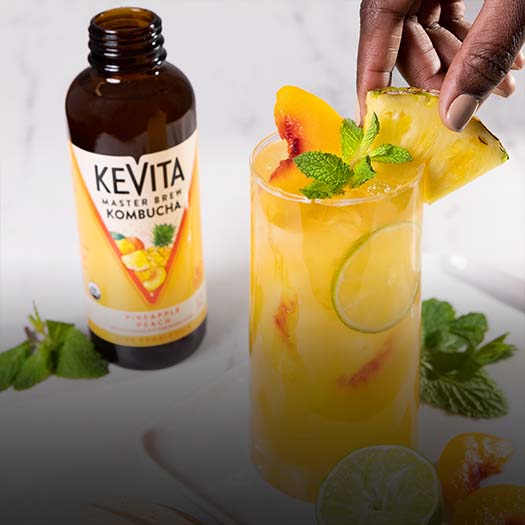 Pineapple Peach Mint Mocktail
INGREDIENTS

2 cups Pineapple Peach KeVita Kombucha
2 cups lime flavored sparkling water
Juice of 1/2 a lime more for garnish
3 tbsp fresh mint leaves more for garnish
2 cups crushed ice
1/2 cup sliced peaches for garnish

DIRECTIONS

Stir KeVita Pineapple Peach Master Brew Kombucha with sparkling water, lime juice and torn mint leaves.
Pour over ice.
Garnish with peaches, lime slices and fresh mint leaves.