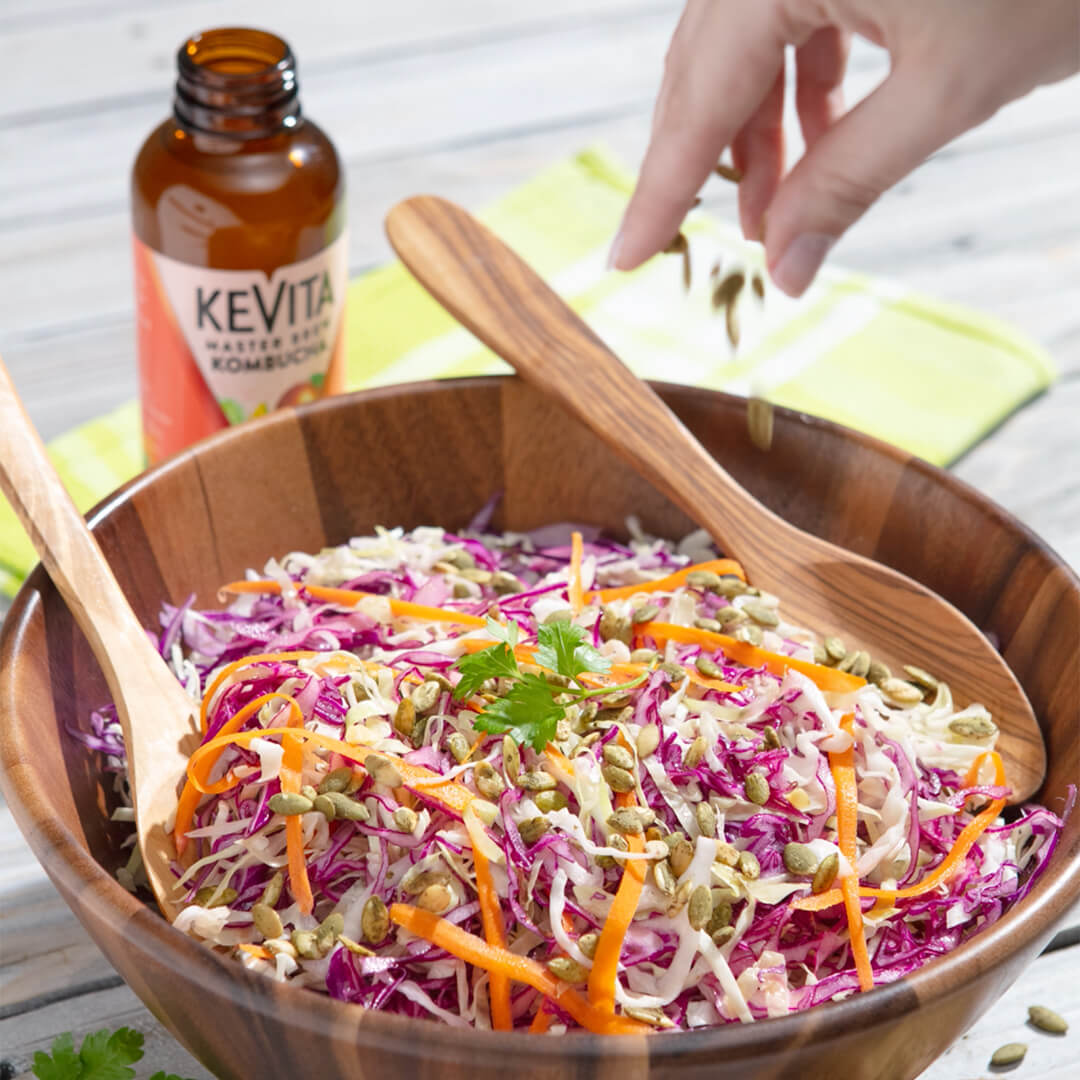 Probiotic Coleslaw
Sip the bold and tangy tastes of booch with a bright summer coleslaw salad.
INGREDIENTS

For coleslaw:

2 cups shredded green cabbage
2 cups shredded red cabbage
1 cup shredded carrot
½ cup sauerkraut
2 tbsp chopped parsley
Pumpkin seeds

For dressing:

¼ cup apple cider vinegar
1 ½ tbsp honey
1 tbsp olive oil
½ tsp Dijon mustard
1 garlic clove, minced
Salt and pepper to taste

DIRECTIONS

Mix the shredded cabbages, carrots, sauerkraut, and parsley to combine.
To make the dressing, place all the ingredients in a small bowl and mix to combine.
Add the dressing into the slaw mixture and mix well
Garnish with pumpkin seeds
Enjoy with your favorite KeVita Masterbrew Kombucha!