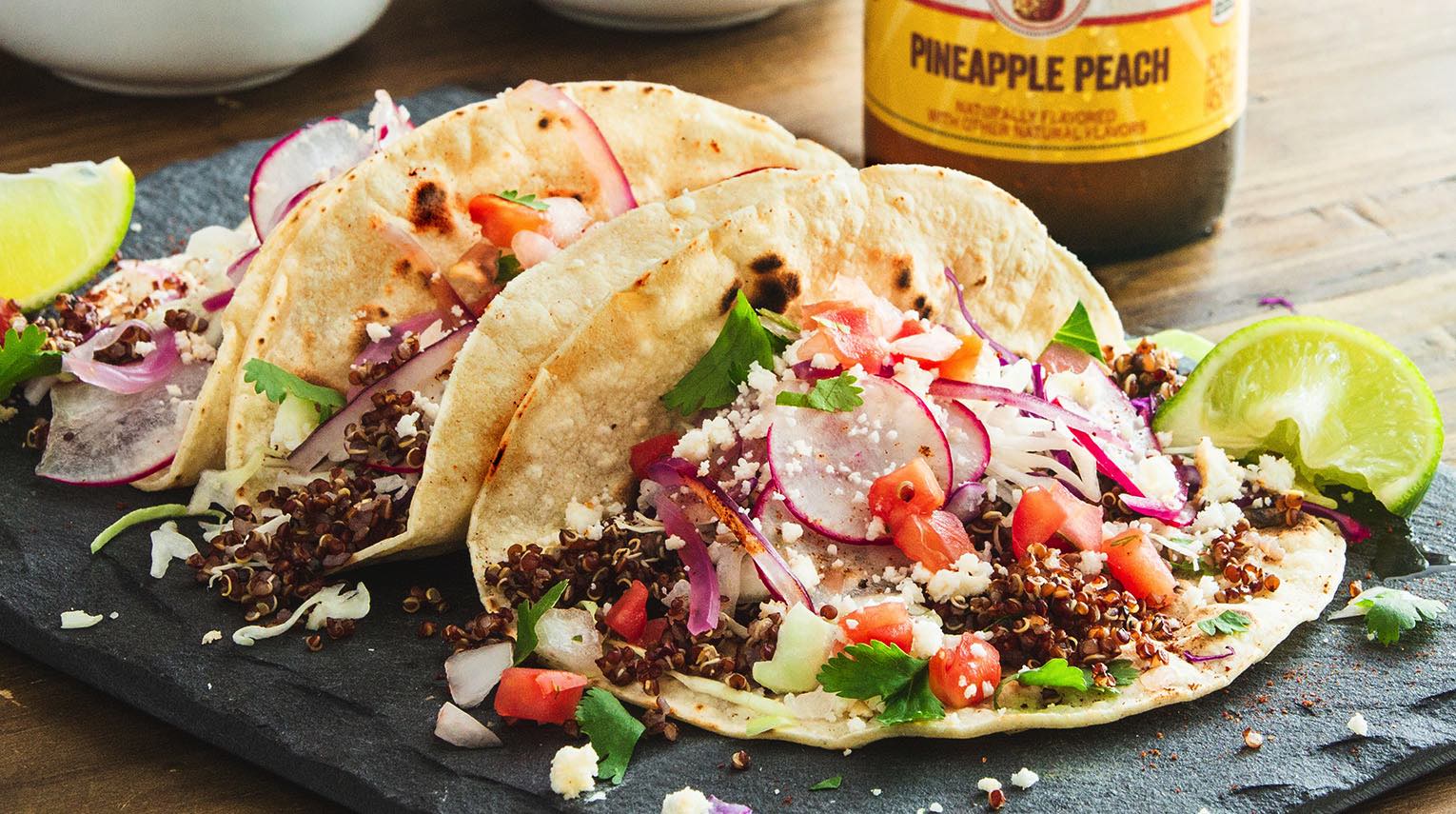 QUINOA TACOS
Perfectly paired with a Pineapple Peach.
INGREDIENTS

1 cup red quinoa
1 cup vegetable broth
3/4 cup water
1/2 cup salsa
1 tablespoon nutritional yeast
4 1/2 teaspoons of taco seasoning
1 tablespoon olive oil

DIRECTIONS

Brown quinoa over medium heat, 4-5 minutes.
Add water/vegetable broth. Bring to a boil.
Simmer for 15-25 minutes. Rest 10 minutes.
Preheat oven to 375F°.
Mix quinoa with seasonings.
Salt and pepper, to taste.
Spread quinoa on oiled baking sheet.
Bake until brown, stirring once.