Spicy Kombucha Paloma Mocktail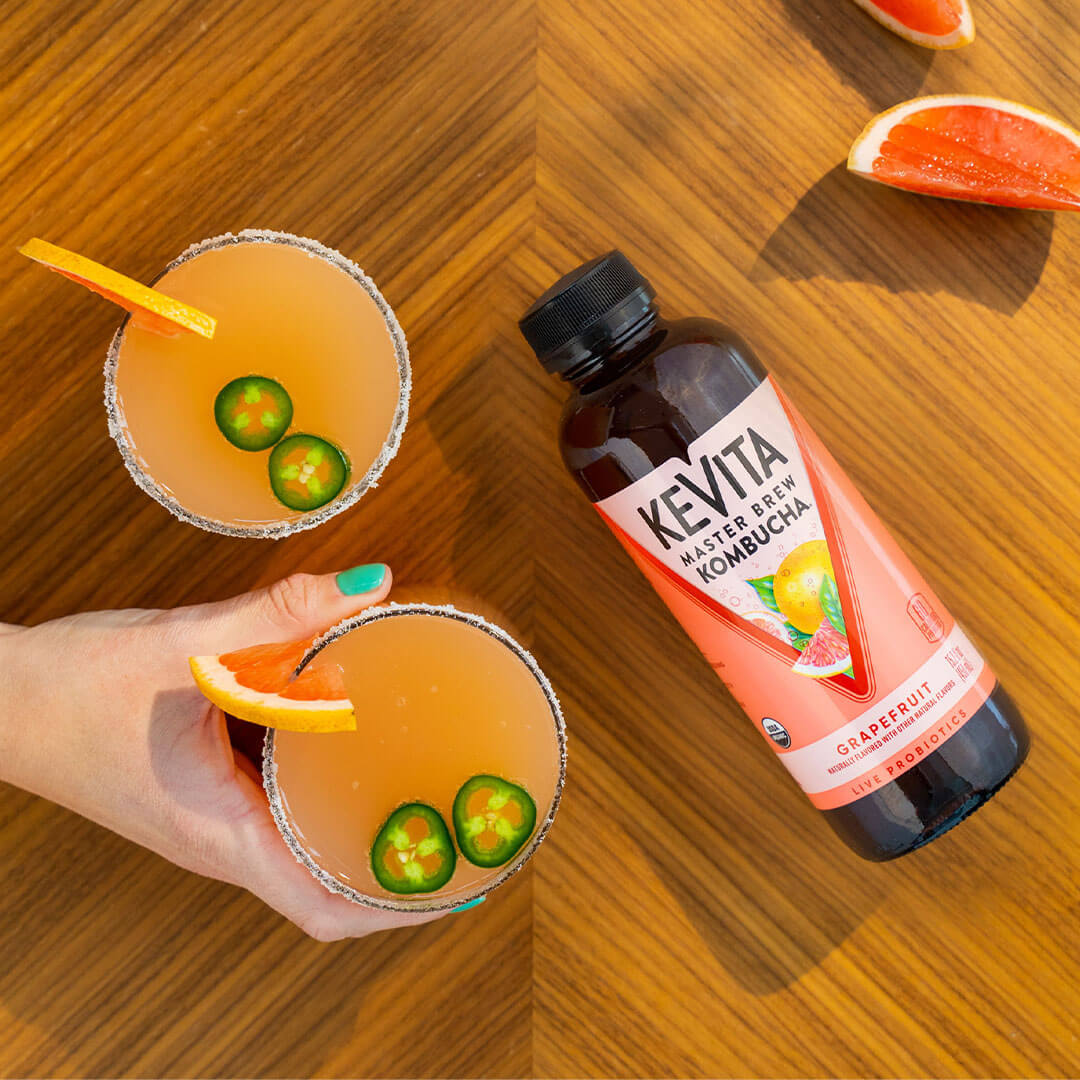 Spicy Kombucha Paloma Mocktail
Make spring a lil' spicy. Follow the instructions below to welcome the season with a mocktail made with KeVita Grapefruit Master Brew Kombucha.
INGREDIENTS

1/4 jalapeno
1/2 Tbsp agave syrup
1/3 cup of grapefruit juice
KeVita Grapefruit Master Brew Kombucha
1 Tbsp fresh lime juice
1 grapefruit wedge for serving
Sea salt

DIRECTIONS

Wet rim with lime juice and grind into a shallow dish of salt to create salted rim.
Slice jalapeno into thin slices and place in glass.
Squeeze juice from grapefruit into glass, about 1/3 cup.
Pour agave syrup and grapefruit kombucha into glass.
Add grapefruit wedge to rim.
Enjoy!